Material Manager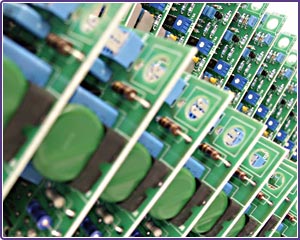 Material Manager extends the capabilitites of Setup Manager and Work-In-Progress Manager to provide off-line material control. By linking the data already collected by Setup Manager and WIP Manager, Material Manager provides the perfect support for ERP/MRP visibility into the shop floor.
Material Manager provides the following functionality:
Enable unique Reel IDs to be defined manually (usually performed as Goods In operation). Alternatively, interface with external system to receive pre-defined Reel details (from in-house Inventory Management system for example).

Store reel movements to material storage locations (e.g. racks, bins, trolleys, etc).

Support issuing reels to production.

Support receiving reels back from production.

Support manually modifying reels (i.e. adding and removing quantities).

Support quarantining reels by Reel ID, Vendor ID, Lot Number or Part Number.

Support "Pick List" generation based on:

Currently running programs and current on-line material levels.
Future programs and current on-line material levels.